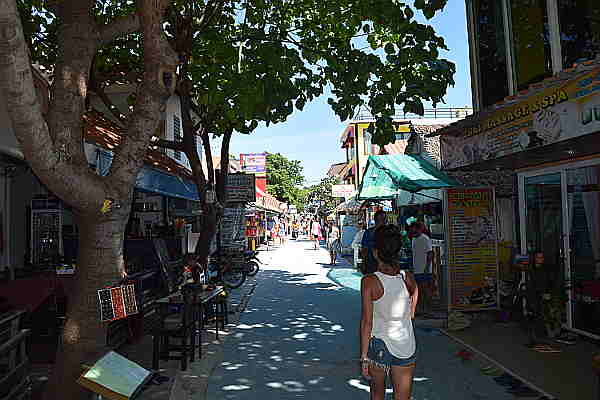 Walking Street isn't just a way of getting from A to B it has a lot to offer.
It's a relaxed place – a great hangout after the sun has disappeared. After dark is when Walking Street really gets going and there's a good selection of restaurants that cater for all kinds of budgets. There are also plenty of cool bars open until late in the night. Walking Street is the place to go for massages, 7/11's, ATM's, pharmacies, clinics etc… It's also a good place to purchase snorkelling trips and onward tickets to other destinations in Thailand from one of the many travel shops. Walking Street offers a number of hotels situated on and close to it.
Walking street is the heart of Koh Lipe.
Walking street is the heart of Koh Lipe. It's the centre – the village. It is typical of many villages that you find on islands all over Thailand with narrow, interconnecting paths connecting to its main walkway. Walking Street can get very busy as pretty much everyone visiting Koh Lipe will end up on Walking Street at some point during their trip. Walking from beach to beach is usually done via Walking Street with Pattaya Beach, Sunrise Beach and Sunset Beach within easy reach.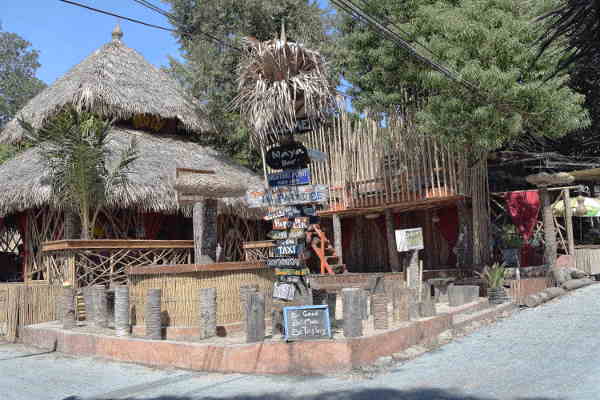 ---
Walking Street and Central Koh Lipe hotel recommendations.
Price Range $ – $$
---