Koh Lipe Hotels and Resorts
The amount of hotels and resorts on Koh Lipe has grown rapidly over the last few years. Tourists from all over the world have heard of the clear seas and pristine beaches that Koh Lipe has to offer.
The result of the increased tourism has led to a hotel explosion as more and more tourists are looking for somewhere to stay. Just a few years ago the choice of resorts would have been limited to just a handful of basic establishments that catered mainly for backpackers.
An increase in tourism has resulted in different types of travellers visiting Koh Lipe with different budgets and different needs.
Backpackers and divers are still drawn to Koh Lipe but now they are joined by a more affluent tourist and families who seek different facilities and types of hotels and resorts.
There are still establishments that cater for those on a budget but there are also hotels and resorts catering to those looking for something more luxurious. Simply put anyone looking to visit Koh Lipe has a wide range of options available to them.
There are too many hotels and resorts to name on one page alone so we have categorised them into their relevant sections: Pattaya, Sunset, Sunrise, Walking Street / Centre.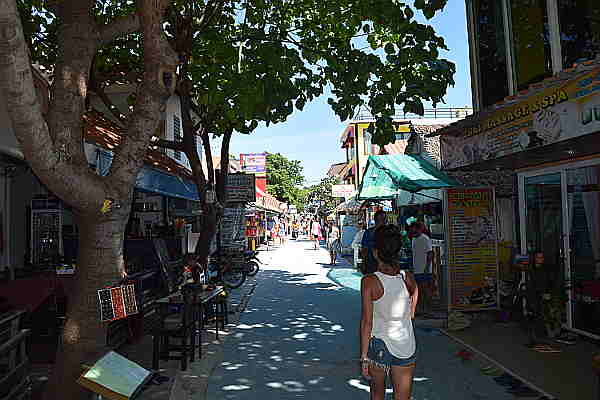 Koh Lipe – Walking street Walking Street isn't just a way of getting from A to B it has a lot to offer. It's a relaxed place – a great hangout after the sun has disappeared. After dark is when Walking Street really gets going and there's a good selection of restaurants that cater for …
Read more