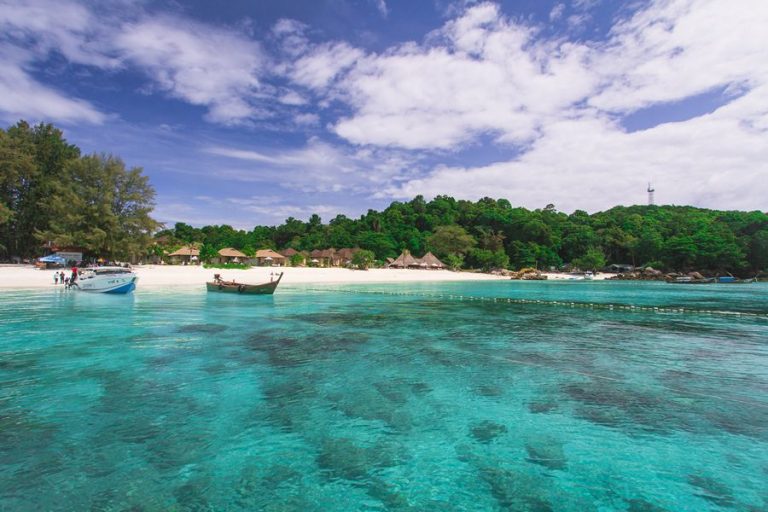 Koh Lipe is open for tourists.
From today (July 1st, 2020), Koh Lipe Island is open and ready to welcome back tourists to the island. Limited ferry services have resumed from Pak Bara. Speed boats are departing at 11.30 am, and return ferries are departing from Koh Lipe at 9.30 am.
You can check prices and times below.
Powered by 12Go system
#KohLipe is known for its white sandy beaches and crystal blue sea. It was a popular getaway destination before being closed because of the #COVID19 outbreak. The closure, however, allowed the natural features of the island to recover, making it even more attractive than before. pic.twitter.com/eN1rosOKsl

— PR Thai Government (@prdthailand) July 1, 2020
CAAT has issued a notification on conditions for international flights to #Thailand. The notification will be in effect from 1 July onward. Non-Thai nationals are allowed to enter Thailand, but under restrictions.#COVID19 pic.twitter.com/l8IhBgqxue

— PR Thai Government (@prdthailand) July 1, 2020
Thailand is not yet open for international tourism yet
Although International commercial flights will resume from 1 July, Thailand and Koh Lipe are not yet open to tourists from overseas.
However, if you are currently in Thailand, you can visit Koh Lipe. It is speculated that Thailand will reopen to international tourism, from 1 August.
Flights are currently only available if you meet the requirements.
Thai nationals.
Non-Thai nationals who are a spouse, parents, or children of a Thai national.
Non-Thai nationals who hold a valid certificate of residence, or permission to take up residence in the Kingdom.
Non-Thai nationals who hold a valid work permit or are allowed to work in the Kingdom, including their spouse or children.
Non-Thai nationals who are students of educational institutions approved by Thai authorities, including the parents or guardians of the students.
This is not the full list. You can visit here for more information.