Koh Jum To Koh Lipe Ferry
Embarking on a journey from Koh Jum to Koh Lipe is a breeze thanks to the direct ferry service available between these idyllic islands. With just one hassle-free and picturesque ferry ride, you'll be able to fully immerse yourself in the tranquil beauty of Thailand's stunning archipelago. Enjoy the refreshing sea breeze and vibrant blue waters as you make your way to the enchanting paradise of Koh Lipe.
---
Speedboat Koh Jum to Koh Lipe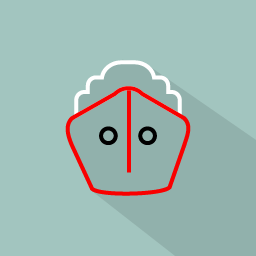 The easiest way to travel from Koh Jum to Koh Lipe is by ferry (Speedboat).
Ferry Service
The best and easiest way to travel from Koh Jum Pier to Koh Lipe is by ferry.
The journey takes around 2.45 hours depending on the ferry and weather conditions.
Operators Tigerline Travel (SiriLanta Speedboats)
Koh Jum – Koh Lipe
| Type | Depart Time | Depart Location | Duration | Arrive Time | Arrive Location |
| --- | --- | --- | --- | --- | --- |
| Ferry | 12:30 | Koh Jum Pier | 2h 45m | 15:15 | Koh Lipe Pattaya Beach |
Koh Jum Overview
Koh Jum, also known as Koh Pu, is a serene and relatively undiscovered island located in the Krabi Province of southern Thailand. Nestled between the popular islands of Koh Lanta and Krabi, Koh Jum boasts a laid-back atmosphere, making it an ideal destination for travellers seeking tranquillity and an authentic Thai experience.
Characterised by lush jungles, rubber plantations, and fishing villages, Koh Jum offers a glimpse into traditional island life. Its pristine sandy beaches, such as Ting Rai Beach and Golden Pearl Beach, are perfect for sunbathing, swimming, and enjoying spectacular sunsets.
While Koh Jum's infrastructure is limited compared to more developed islands, visitors will find a range of charming bungalow-style accommodations and local restaurants serving delicious Thai cuisine. The island's unhurried pace invites travellers to explore its natural beauty, engage with friendly locals, and embrace a more simplistic way of life.